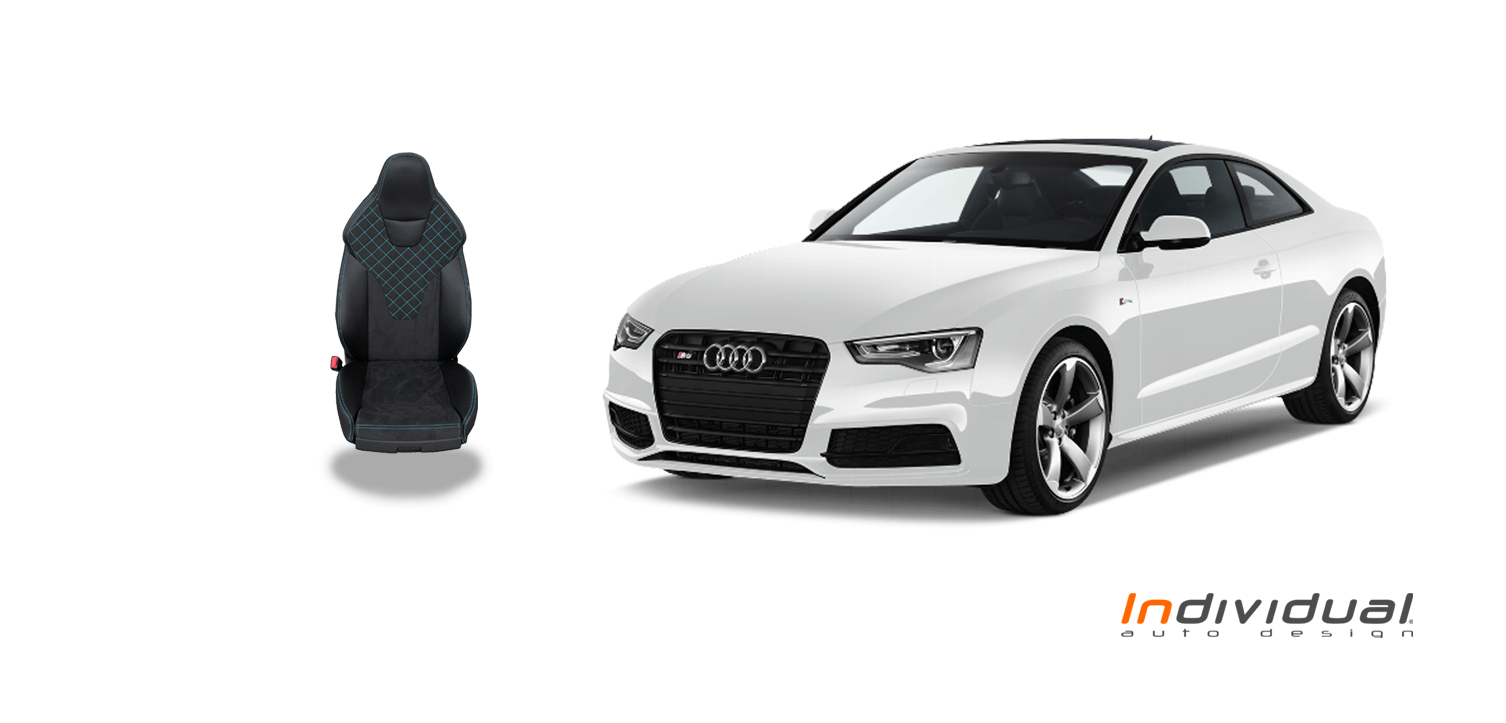 The Audi S5 is a fairly sharp sports tool for all genereations. Currently it is available in the third.
Our customer has decided for the first, for many drivers an iconic eight- cylinder alternative. This not only for ecological enthusiasts "hellish machine" has acquired a new tailor-made interior.
The beautiful sound of an eight- cylinder engine is now encouraged by the exclusive interior.
The tailor- made Individual Exclusive collection added to the owner of this icon the feeling of a new vehicle.
AUDI S5 - ALCANTARA® dark gray 2
collection: EXCLUSIVE-INDIVIDUAL
material1: ALCANTARA® dark gray 2
material3: LEATHER LOOK antracit